How to Promote Affiliate Links
If you've ever wondered whether cloaking your links is necessary, or even a good idea, read on.  Because in this post I'm going to explain exactly how to promote affiliate links correctly… and also "why" you should mask your links every single time.
Let's face it, affiliate marketing genuinely IS a great way for people to get started in the crazy world of Internet Marketing because it's relatively easy, it's cheap to do, and it's a lot of fun.
But it's not much fun when you put a load of time and effort into it, only to find your links were hacked and someone stole your commissions!
That's right, this really happens !
To stop commission thieves taking your hard earned commissions, you really do need to disguise your affiliate links. If you don't think this will happen to you, think again. It happens all the time!
So to make sure you receive EVERY dollar you're entitled to you really need to cloak, (or disguise, ALL your affiliate links.
But it's not all bad news because there are some great benefits to cloaking too….
Firstly, correctly cloaked links will help avoid SPAM filters categorizing your messages as SPAM and ditching them before they even reach their destination. This can happen when you use free link shorteners like "TinyURL" and "Bitly" – since these are routinely used by spammers.
And secondly, your links will look nicer and people will click on them more.  
That's good, right?
Of course it is.
So How Do You 'Cloak' Your Links?
Well, there are a variety of ways to do it ranging from costly and tricky to incredibly simple.
Very many people get lost and confused over this, or they spend way more than they really need to.
But all is not lost, because a few days ago I got the chance to look at a really neat tool that packs so much awesomeness, and in fact it has many of the benefits of more expensive programs, but without the hefty price tag.
It's called LINK SUPERCHARGER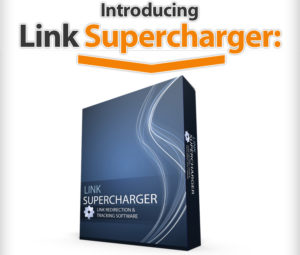 How to Promote Affiliate Links, and What does a Cloaked Link look like?
You've probably seen promotional emails where the sender asks you to click on an affiliate link that looks something like this one…
http://GuruMarketer.com/recommends/productXYZ
This is a cloaked link and a quick look at it instantly tells us ….
1) The product source (GuruMarketer)
2) A hint that it might actually be good since he uses the word 'recommended'.
3) The name of the product itself
So you can quickly assess three important things about this offer…
1) Do you know & trust this marketer?
2) You can see that it comes recommended, and…
3) You can quickly decide if the product is going to be any use to you or not.
And that friends is why links like this…   http://GuruMarketer/recommends/product-xyz
Outperform links like this (from Clickbank for eg), – every time!
http://97112981927fgo93ixk7fgrtcq1p1tby79.hop.clickbank.net/?tid=GXD3
I promise you, people are much more reluctant to click on the lower kind of link since it's just a jumble of characters, has no trust value, and it could take them anywhere.
The neater looking  top link has been constructed using a Link Cloaking software, and those benefits once again are….
1) Avoid your links being flagged as spam
2) Nicer to look at leads which means 'more clicks' and 'more money' !
3) No more losing money from commission thieving.
And that my friends is exactly why and how to promote an affiliate link.
What Do You Do Now?
Affiliate Marketers love LINK SUPERCHARGER because it's an excellent and low cost way to get Link Cloaking software that does all these things for you, – very quickly and simply.
And like I said – this amazing script is so easy to use, and even a halfwit like me was able to install it in just a couple of minutes – and I assure you I have very little in the way of techie skills!
Link Supercharger instantly makes you look more professional.  And when I tell you you can have it installed and up & working in less than 10 minutes, you'd be mad not to give it a try.
I'll be totally honest, – many link cloaking softwares can do all this.
But most aren't as simple to install and use as Link Supercharger, and NONE are as cheap to buy.
That's because most other commercial link cloaking softwares are only available by monthly subscription.
At Link Supercharger, we want you to have all the benefits without that hefty price tag.
Look, you're an affiliate marketer.
You earn your income through affiliate marketing.
And now that you know why and how to correctly promote an affiliate link, you should do this from now on.
For a limited time, I'm offering this for way less than it should cost at just US$14.95 as a one-off fee.

What To Do NOW?
1)You can read a bit more about  Link Supercharger HERE 
2) Or if you know enough you can go straight to the order page by clicking the image below…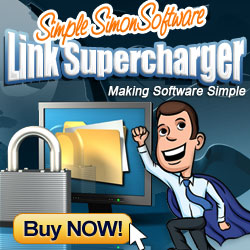 DISCLOSURE:
Honesty is the name of the game with me, so in full disclosure, the tracking offered by this product is NOT the all in full featured mega tracking system offered by ClickMagick.  Common sense tells you it couldn't be.  So if you need all the amazing features offered by CLICK MAGICK tracking, then please click the image below to watch the Click Magick Training Videos…

Ciao,