Do people like to struggle?
It sure seems that way whenever I talk with people who haven't had much luck online (read: not done the right things to ensure success).
Struggle,  Struggle,  Struggle….
A few well aimed questions usually gets to the bottom of the problem real quick.
And from what they say, (it's mostly the same stuff over and over), below are the things they do that ensure they'll struggle forever as an internet marketer.
As far as I can tell, marketers who struggle have these things in common….
– They don't focus on one strategy until they make damn sure it works.
– They sign up to dozens of lists to make sure they keep getting pulled in all different directions at once.
– They don't spend a penny on their business.
– They don't worry about building their email list every single day.
– They don't create and sell their own products, so they don't earn and get to keep ALL that money.
And there's more, but that's the gist of it…
Of course, you NEED to do ALL those things, and more besides to be successful.
But it all begins with building a list properly.
If you don't do that, you may as well forget the rest.
To build a good responsive list doesn't have to take forever either.
In my latest product I show you how to build a bigger list than you
ever dreamed possible in just 30 days.
You can check it out here if you like.  It was put together
by myself and that outrageously successful Paul Counts so you
know it's good stuff.
Anyway, click the link below to check it out…
==>  "How to Build a Bigger List in 30 Days"  <==
If you're just starting out or have not had much success, then you'll absolutely love this hand-held step by step, day by day approach.
Take a look.  It comes with a full money back guarantee so you've nothing to lose except time if you don't get moving soon 😉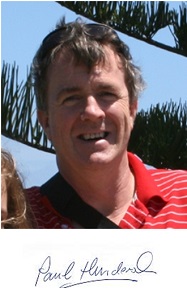 Zero to Hero Marketing
As always gang, if you've loved this information, please share it on your FakeBook, Youtoob and G+
PPS: I think I love you 😉