RESOURCES
These are just some of the resources I use in my business and which have stood the test of time for reliability and quality.
DISCLOSURE: You may assume that for paid products the link will be my affiliate link. As always there is no surcharge for this, you pay exactly the same as you'll pay however you get it. This way, you just spread the love around a bit which is what affiliate marketing is all about  😀 
Anyway, these are what I've found to be the best products available for the intended task.
PAGE BUILDERS:
The cheapest way to build a page is by using plain HTML which is great if you're just getting started or on a tight budget. There's a benefit to using HTML in that it loads really fast too. But be warned, good looking sites will take time to master. Kompozer is as good as any HTML page builder and can be downloaded for FREE right HERE
That said, I use two premium software page builders which in my opinion are way better because of the results they can produce in a fraction of the time.
My first choice would be OPTIMIZE PRESS because for the money you get a complete automatic page builder plus a blog theme and also a membership plugin for when you build your membership sites.  The site you're on right now uses the blog theme, membership app and page builder for various of the pages.  OPTIMIZE PRESS is a fully mobile responsive product and in my humble opinion is world class.  Check out it's functions HERE. 
My next choice, and the one I actually use most often for just quick great looking pages is INSTABUILDER2.0 This is also fully mobile responsive and is just the simplest thing to use.  It can produce stunning pages very simply and quickly. Check out one of my pages right HERE.

LINK TRACKERS & CLOAKERS:
I have two options here. A cheap one-off payment model called LINK SUPERCHARGER which is excellent for the price and will produce cloaked and uncloaked/disguised links but with limited tracking. It's also very simple to install and use. You might be thinking it sounds great to get started with, and that would be entirely correct. Even now I still use this product all the time for some of my links.  Take a look at the sales page for more information right HERE.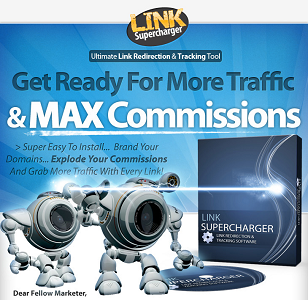 The next and best option is a paid product called CLICKMAGICK. This is the creme de la creme (that means BEST, lol) and can be paid monthly at a cost of US$17/pm.  If you pay a year up front the cost falls right down to just US$12/pm, which is an absolute steal for what you get with this product. This is a totally all singing all dancing product that does everything you'll ever need from a Link Tracker/Cloaker. You can see more training to help you decide if this is for you right HERE.
I've only ever used AWeber, so that's really all I can say. It is generally acknowledged as one of the best in the business and it provides every feature you're likely to ever need.  Plus it provides great deliverability rates, which is crucial to your business moving forward. Check out their FREE ONE MONTH TRIAL HERE.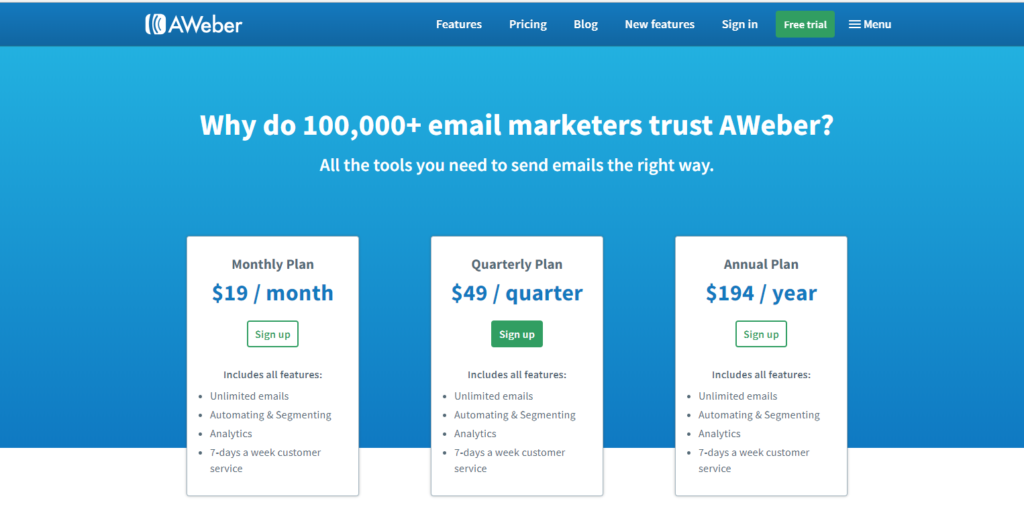 HOSTING:
The company I use for hosting has never let me down where plenty of other have.  I'm not saying there aren't any other good ones, – I just haven't met them yet.  In the meantime, I love the service I get from the guys at d9 Hosting …
SOLO ADS:
I've used many sources for solo ads but the one I use now and will continue to use unless something tragic and unforeseeable happens is UDIMI.  These guys perform really well and what I really like is the fact that you can see all their real world testimonials right then and there so you can see how they're performing.  So you can imagine that makes it really easy to see if any of the sellers are the right match for you.  One thing I would advise too by the way, is that you can actually barter with these people.  You don't necessarily have to pay the requested amount.  True dat!  Lure them with promises of regular 1000 click orders if they work well for you 😉  Anyway, click below to check out their deals and start driving quality traffic to your offers……
CREATE YOUR FREE UDIMI ACCOUNT HERE