Discover The 5 Step Framework Fred Used To Help His Students "Go From Zero" To Selling Over $31 Million in Products – Fred Lam
It speaks volumes when Robert Kiyosaki, best-selling author or Rich Dad Poor Dad and the world's most influential entrepreneur, wrote the foreword to this amazing new book !
That's right.  Recently my good friend and serial entrepreneur, Fred Lam, has released a brand new book. In it, he shares his entire 5-step system that allows ANYONE to build a wildly profitable online e-commerce business.
This book is unlike any you've ever picked up from the bookshelf.
It's called "Starting From Zero".
It consists of 30 million dollars of results from ordinary people just like you!

"I Started My Journey As a Dishwasher – I Had Zero Experience & Zero Money…"
All this started from Fred's journey as a dishwasher to now generating over $50 million online.
2008 was the year that Fred first had phenomenal success.  He had an online business that sold only physical products online.  At that time, he had never seen, touched or developed the product. It was just brought to his attention and he saw a window of opportunity.
He invested tens of thousands of dollars to create his website and then he started advertising online.
Luckily, in just a few short months, the business had gone from zero to generating over $4.8 million!

Robert Kiyosaki believes this simple book has the power to change lives.  So much so that he's even 100% endorsed it! 
He suggests anyone who wants to become an entrepreneur to follow it!
He knows it provides the "right" education to become successful and generate an income online.
You'll also learn how to think "rich" inside this book.
This is definitely a life-changing book that you can't afford to miss!
And for the one low price of just $1.99 you get both the download PDF and audio versions.
Click the button below to grab it now….
It'll cost you less than a cup of coffee…
And in return you'll get an exact step by step system to help you create a wildly profitable online business!
What's Inside?
Inside this book Fred reveals his 5-step system that allows anyone to quit their 9 to 5 rut and build a wildly profitable e-commerce business.
Here's a sneak peak at what you'll get inside…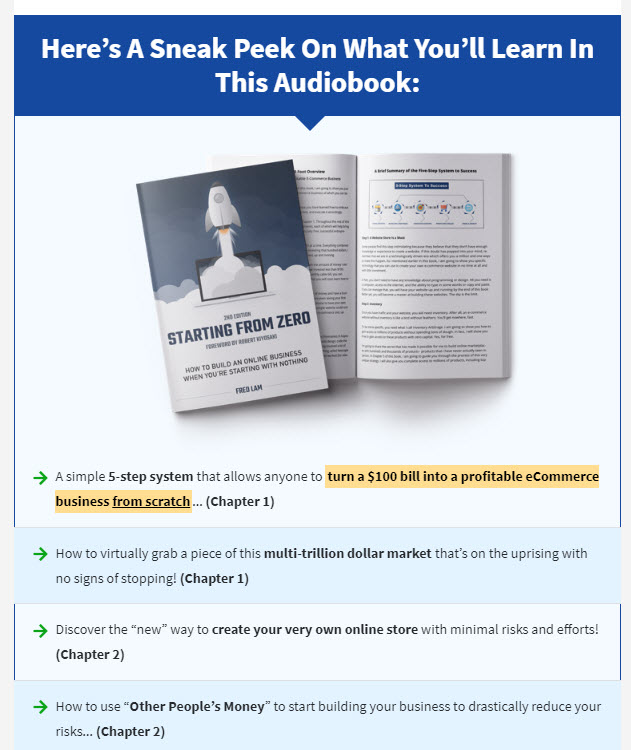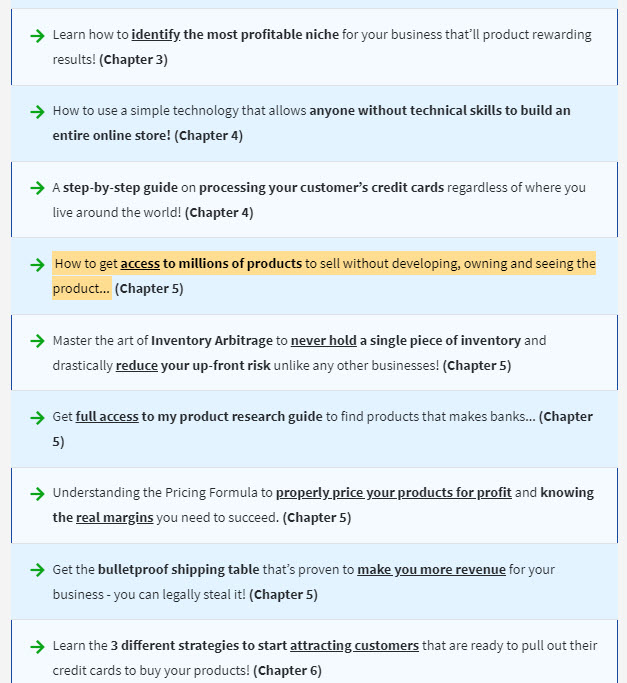 And much much more…
Inside this training, Fred has revealed how he turned himself from washing dishes to now generating tens of millions of dollars online.
The best part, his students followed his system and now have gone on to generate over $30,000,000 online!
5 millionaires and over 30 6-figure earners have been created.

Ok, – this is not some kind of overnight get rich quick scheme.
But it IS a system that has the potential to set you up for life!
The book reveals the complete 5-step system to help you generate your first dollar online even if you start from ZERO.
I mean zero experience, zero knowledge and even zero employees or products.
No Catch !
As you might expect, there's no catch with this.  There doesn't need to be – it's just a solid system that works.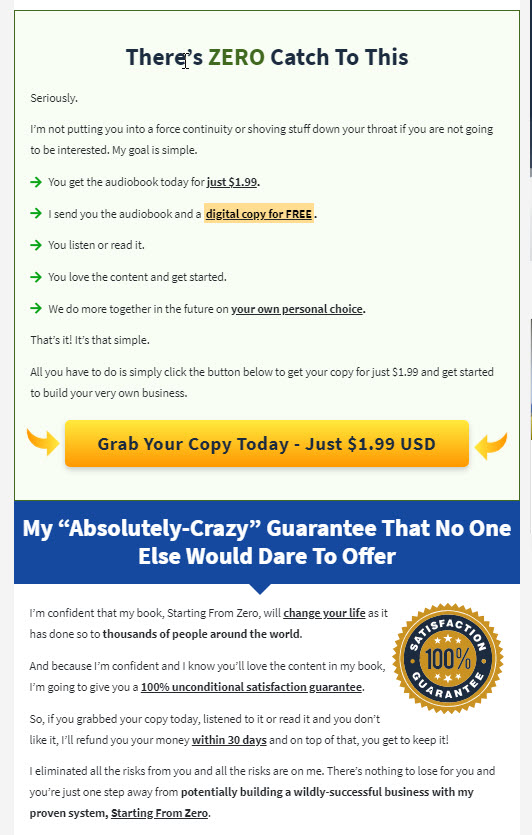 Ok peeps, that will do for now.  I do strongly urge you top grab this while it's still available for next to nothing because Fred has charged hundreds for this same information even quite recently.
Grab your copy by clicking the button here…

Please feel free to share on your social media if you've enjoyed this post.
Thanks for reading 🙂
Paul