Hey guys – I hope you are all well.
Look, I get asked and I hear others getting asked from time to time on Facebook, on Forums and anywhere else that marketers gather….
"What's the 'best' way to get started making money online"?
The truth is that there are endless possibilities.  One of my personal favorites, and possibly the most likely to succeed for newcomers is as follows …
And let me just say, there's nothing difficult about this.  Anyone can do this for very minimal monetary outlay.
You ready?
Ok, this is the deal …
Step 1) Create a 7 to 10 page report that addresses/provides insight into a specific problem in your niche.  This will be your freebie giveaway and it should leave your readers wanting to know more, so don't provide everything in this short read.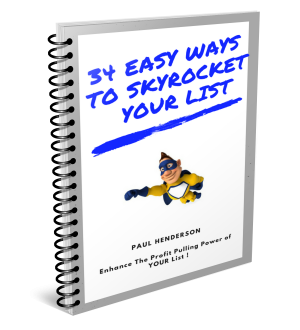 Step 2) Create also a 25-30 page more 'in-depth' book that continues the theme of your freebie but solves THE PROBLEM.  This will be your PAID PRODUCT.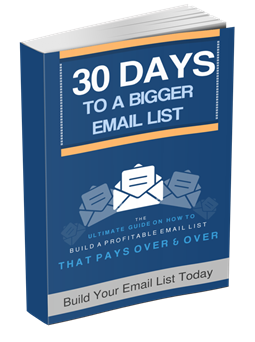 Step 3) Put together a Squeeze Page on a related name domain, and offer your freebie on it.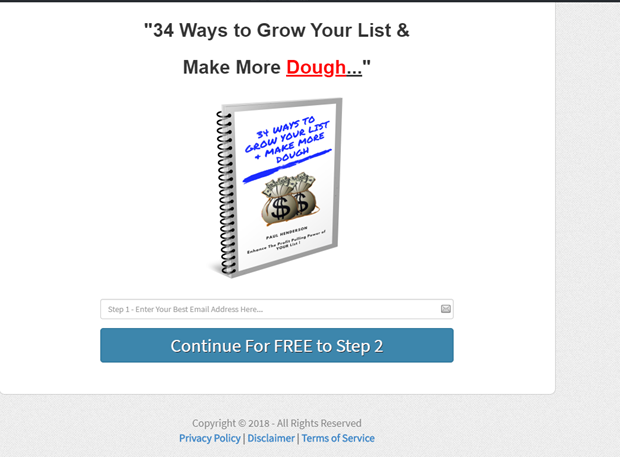 Step 4) Put up a Sales Page offering your Paid Product for a low $7 to build a buyer list. When people subscribe to your freebie, you immediately send them to this page as an OTO.  I can't put up the whole page here, but feel free to CLICK HERE to see the sales page for the FULL VERSION List Building product
Step 5) Drive traffic to squeeze page – redirect opt-ins to your Sales/OTO Page
This is not a post on how to drive traffic, but using paid traffic is my preferred option simply because you get results much faster.
One of my favourite paid methods is SOLO ADS.  You can go to UDIMI for very keenly priced solos and if you click THIS LINK you'll get $5 off your first order. 
Step 6) Be sure to remove buyers from your freebie list.
 Have two lists 1) Leads and 2) Customers/Buyers
Step 7) Send auto responder emails to your leads list with links to your "Paid" product.  When people buy, move them onto your "Buyers" list.
AWeber will do this automatically for you.  Again, segment anyone who purchases onto the buyers list exactly as before.
If you don't have an auto-responder, use AWeber.  It's among the best and you can get an entire month FREE when you click the image below: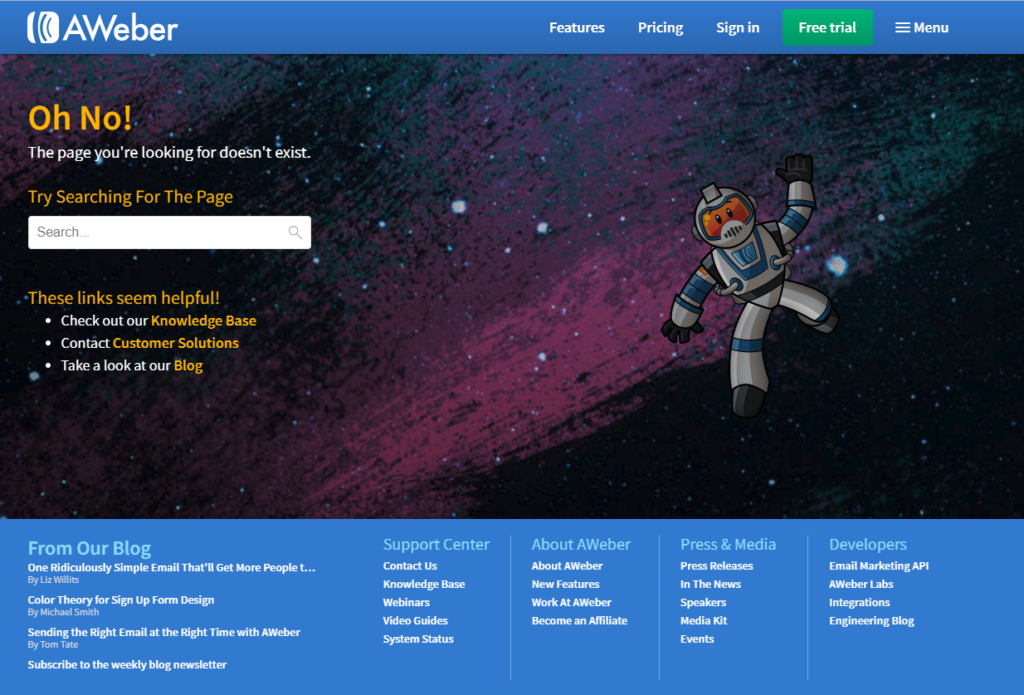 Step 8) Survey your "Customers" (not "leads") to discover what they need/want to know more about.  Ask them, what are their pressing problems?  Then, based on their responses, promote either affiliate products or better still, your own products, to them.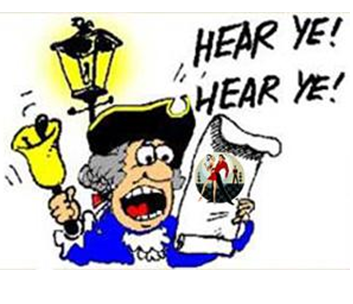 Step 9) When your next paid product is created, you sell that to your Buyers List, and you can segment those buyers onto another list
Step 10) Then you just keep refining your sales funnel in this way.  Promoting and creating products, moving your customers from a low priced product up to a high priced product, and segmenting your lists along the way.
If you get this right, and your products (either yours or affiliate products) provide real tangible value, you'll soon be well on your way to being a successful internet marketer.
In my opinion, probably the main reason people fail is they don't follow this simple formula.
They try to over-complicate things.
They also seem to frustrate their own efforts by trying to foresee problems with a process well down the line.
What they totally fail to understand is that they'll evolve and broaden their knowledge as they progress.
They don't understand that what may be blurred now will probably be crystal clear once they actually get to that part of the process, because they've learned along the way.
Most people reading this right now are far smarter than some who have made it huge online.
But if you fail to grasp this simple concept, you will probably struggle to reach their level of success in this field.
One final thought…
Don't get it perfect, – Get it going !
Read the above.  Grasp the simplicity of it.   Then DO it !
As always good peeps, if you've enjoyed this post and got value from it, feel free to comment and maybe even Share or  'Like'