Hey Guys,
this is just a short post to show you how to White List someone's email address.  I might want to White List someones address when I first contact them, or join their mailing list and my mail client might automatically send their previously unheard of email address to my Trash or Spam folder.
You don't want that to happen.
So to prevent it, this is what you have to do:
Please Click Here to go to Yahoo Mail White Listing
G-mail
Login to your G-mail account
At right, go across to the "Settings" icon, in the drop down menu, click "Settings".
Among the blue labels across the top of this screen, select "Filters".
Click "Create a New Filter" at the bottom of this screen.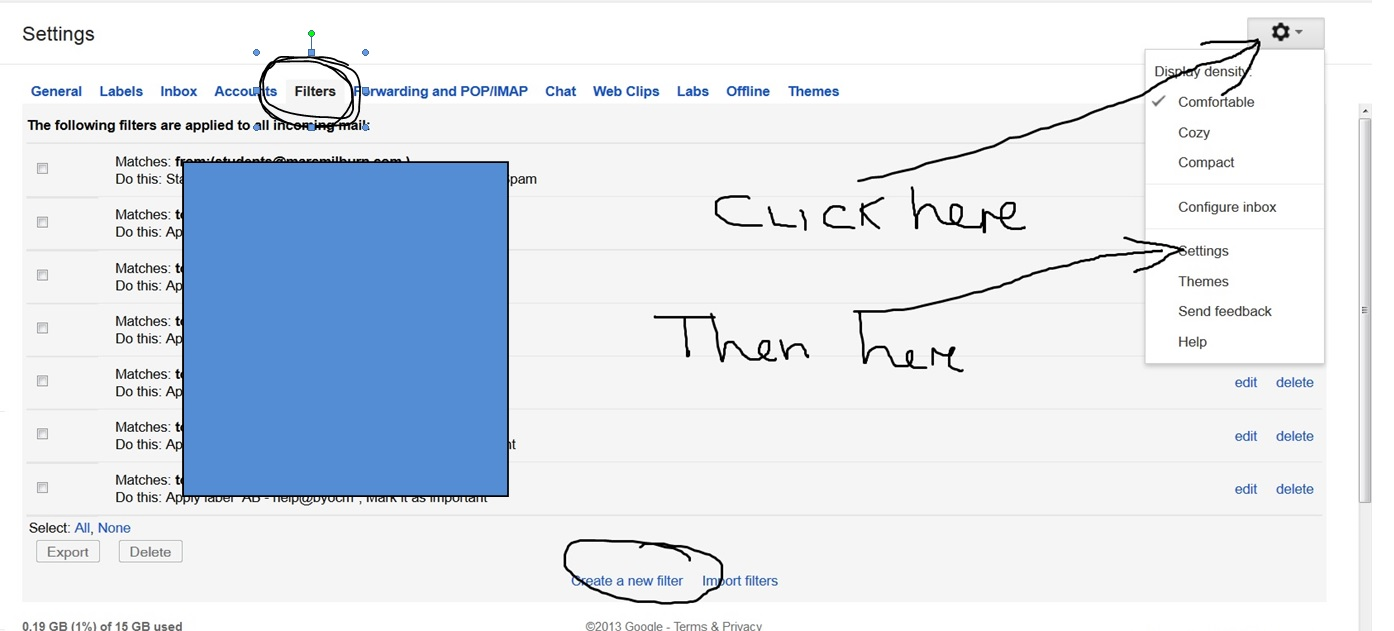 In this screen you can select an email address to White List – which simply means you're going to make sure it doesn't go automatically into trash or spam.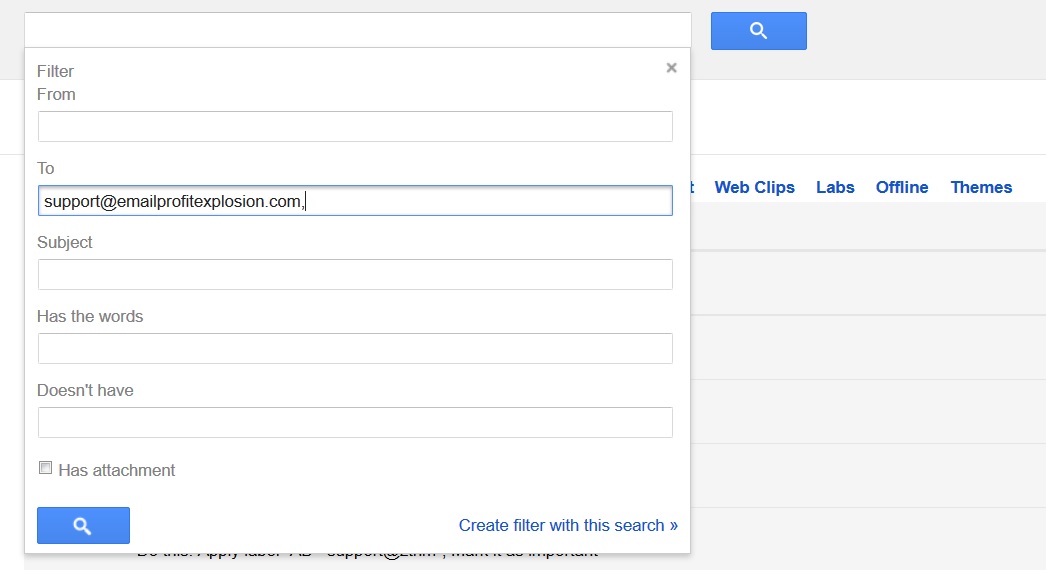 At the bottom right of this page, click "Create Filter With This Search".
Now, you can decide what actions you want to do with this address, like "Star" it, make sure it "goes into a certain folder", "never send to SPAM" etc.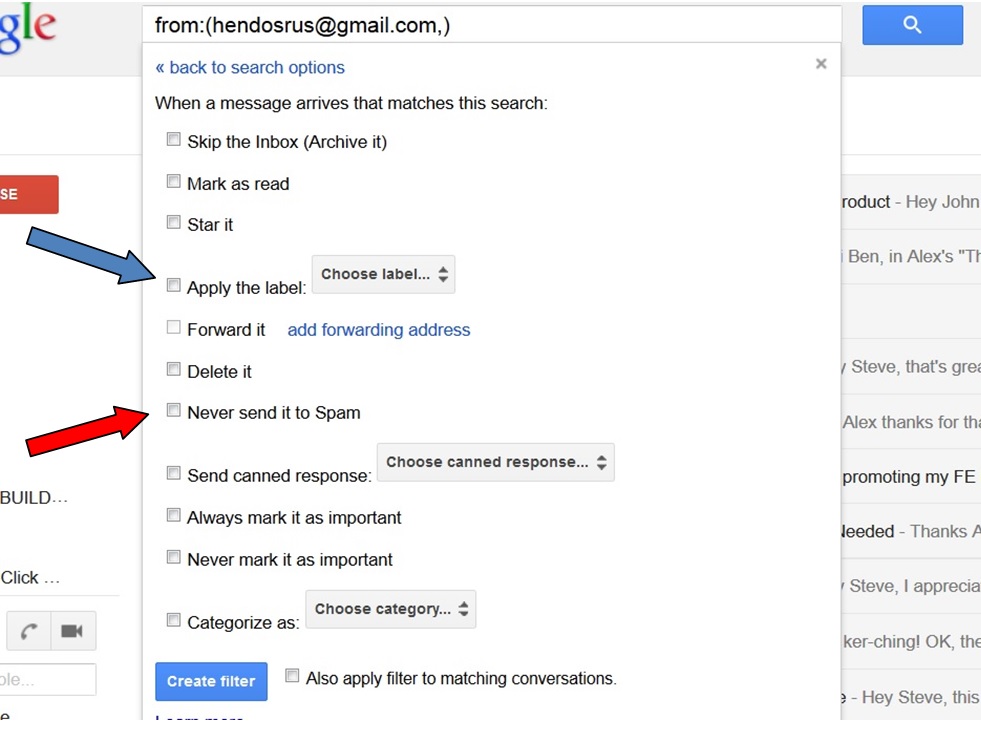 You MUST CHECK "Never send it to spam", and also choose "Apply The Label" after first creating the label name (the g-mail address you want to ensure doesn't get sent to trash).
And you are done!
If You Want Someone Else to White List YOUR email address:
First, tell them you're going to be sending them valuable and useful information.
Then tell them they should create a separate folder for your emails.
Then ask them to do the steps above.
Yahoo mail is somewhat easier than G-mail, so here's how to White List someone in Yahoo Mail.
Firstly, go to your Yahoo Mail account.
Click on the COG or WHEEL shaped thing over at right – and select MAIL OPTIONS.
You then get taken to the following screen where you need to select FILTERS from the selections at LEFT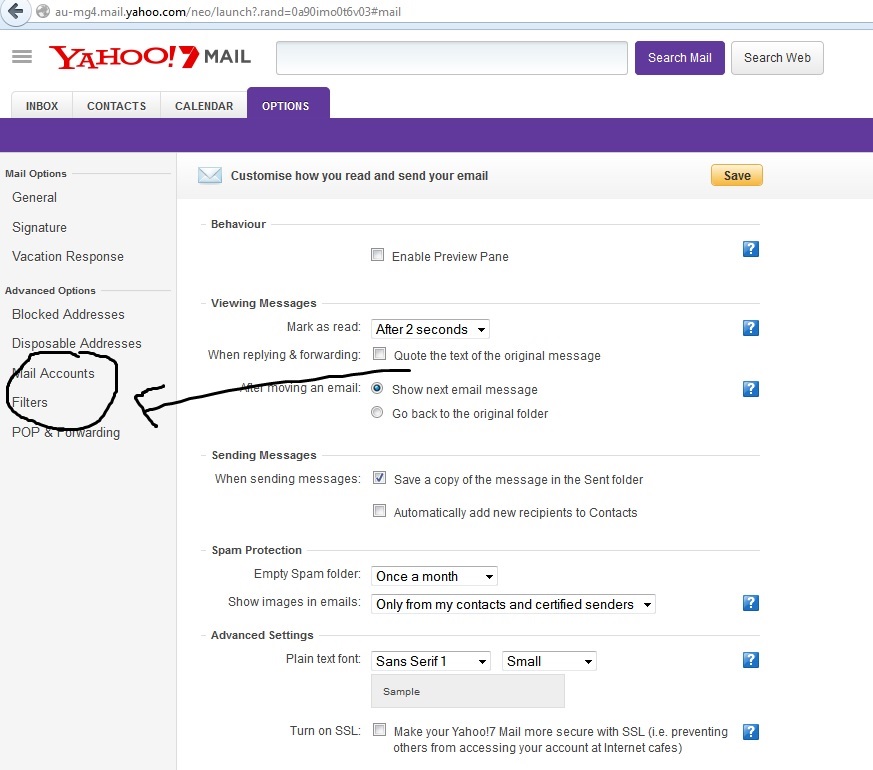 When you select that option, you go directly to the Filter Creation page, as follows…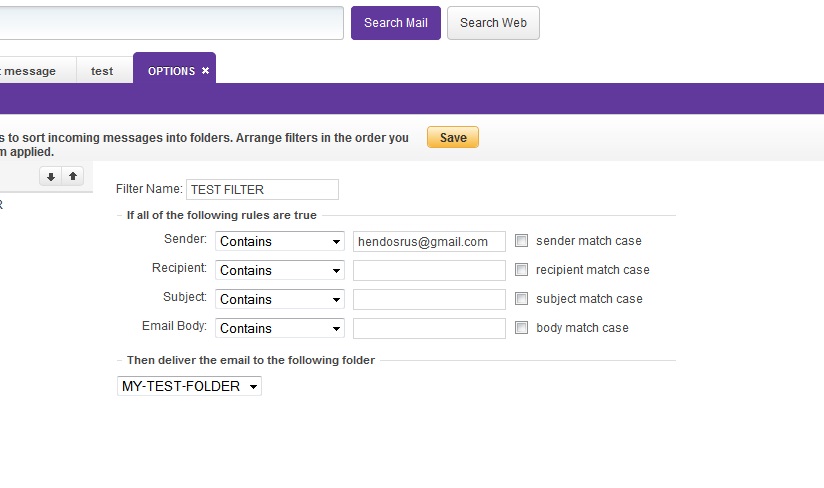 As you can see, you can set up all sorts of filtering.
For White Listing however, all you need to do is go to the TOP field, and leave the filter selection SENDER + CONTAINS.  Then enter the email address that you want to ensure DOES NOT get sent to SPAM.
Once you've entered your filter criteria, then at bottom, simply select which FOLDER you would like emails from this sender to get AUTOMATICALLY placed into.
This makes it nice and simple to save those precious emails from your favorite friends and marketers.
Hope this all helps guys.  If you like it please feel free to share on your Facebook and Twitter and soon.
Best to you,